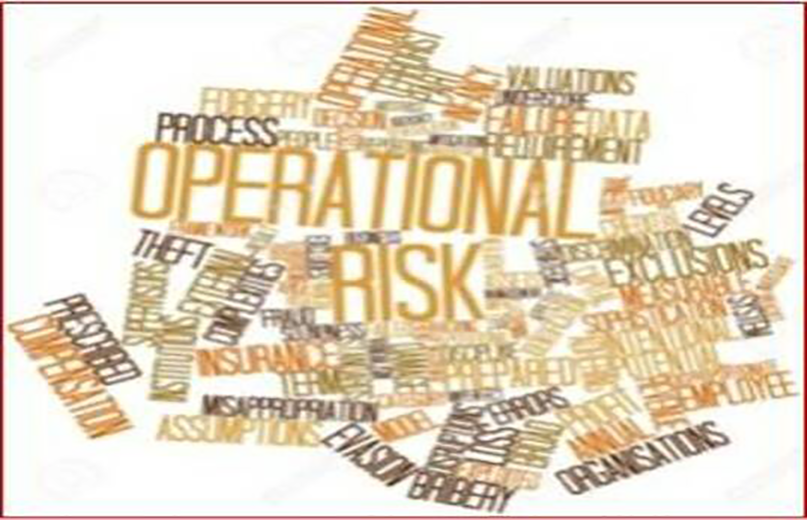 Regulatory Point : Bank and Management of Operational Risks
The concept of Basel II operational risk refers to the risk of losses from inadequate or failed internal processes, people and systems or external events.
Within this framework, 7 categories of operational risks have been defined capable of generating a loss for the bank, namely:
Category 1 : Internal Fraud – these are losses resulting from misappropriation of assets, tax evasion, intentional mismarking of positions, bribery
Category 2 : External Fraud – these are losses resulting from theft of information, hacking damage, third-party theft and forgery
Category 3 : Employment Practices and Workplace Safety – these are losses resulting from discrimination, workers compensation, employee health and safety
Category 4 : Clients, Products, and Business Practice – these are losses resulting from market manipulation, antitrust, improper trade, product defects, fiduciary breaches, account churning
Category 5 : Damage to Physical Assets – these are losses resulting from natural disasters, terrorism, vandalism
Category 6 : Business Disruption and Systems Failures – these are losses resulting from utility disruptions, software failures, hardware failures
Category 7 : Execution, Delivery, and Process Management – these are losses resulting from data entry errors, accounting errors, failed mandatory reporting, negligent loss of client asset
At the level of Tunisian banks, the BCT Circular 2018-06 of 05 June 2018 in Chapter II on Operational Risks stipulates (Article 17) that the capital requirement for operational risks is equal to 15% of the average of the Net Banking Income calculated over the last three financial years.
The amount of the operational risks to be taken into account in the solvency ratio being equal to 12.5 times the capital requirement mentioned above (Article 10 of this circular)
Example: average Net Banking Income (2016-2017-2018) = 100
=> Capital Requirement = 100 x 15%  = 15
=> Amount of operational risk = 15 x 12.5 = 187.5
Ac tortor vitae purus faucibus ornare suspenisse sed nisi. Pretium aenean pharetra magna ac placerat vestiulum lectus mau nean vel elit scelerisque mauris pellentesque pulvin mod elementum eleifend quam.
Website: https://demos.premiumthemes.in