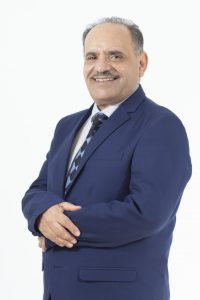 Expert in Banking & Islamic Finance
As Consultant-Partner at AMEF Consulting, Jilani Ben Lagha works primarily as an expert in Islamic Finance.
He has accompanied several Tunisian and international financial institutions in the development and implementation of Islamic financing and investment products, in accordance with Sharia law and has worked on the implementation of related structures.
He also leads several certification courses on Islamic finance that have benefited many collaborators of Islamic and conventional banks. Before he became a consultant in 2015, Jilani Ben Lagha developed extensive operational and managerial procedures in Islamic banks in Tunisia and Libya. For twenty years since 1991 he held several positions at Al Baraka Bank in Tunis (Al Baraka Group) where he worked as Branch Manager, Head of the Commercial Network, (Marketing and Monetics Department), and Head of the Financing and Investments Department.
Avant de s'orienter vers le consulting en 2015, Jilani Ben Lagha a développé une grande expérience opérationnelle et managériale au sein de banques en Tunisie et en Libye. Depuis 1991 et durant deux décennies, il a occupé plusieurs fonctions au sein d'Al Baraka Bank à Tunis (Groupe Al Baraka) où il a exercé successivement les responsabilités de Directeur d'agence, Directeur Central du Réseau Commercial, du Marketing et de la Monétique, et Directeur Central des Financements et des Investissements.
Jilani Ben Lagha is also knowledgeable about the Libyan banking environment. He managed the Office of Representation of the Al Baraka Banking Group in Libya and worked as the Head of the Islamic Finance division of Aman Bank. He also worked for eight years in conventional banks since beginning his career in 1982.
He is vice-chairman of the Charaic Committee of BEST Lease (Islamic Leasing) and a member of the Charaic Committee of Zitouna Takaful Company (Islamic Insurance).
Jilani Ben Lagha holds a master's degree in economic management from the Institut Supérieur de Gestion (ISG) in Tunis, a Certificate of Aptitude for Training and Teaching in Islamic Banking (CIBAFI) and a Certificate of Certified Trainer in Islamic Finance (TTC USA).